Planning to add a kitchen island for your next kitchen renovation?
Kitchen islands are on trend right now, both in terms of style and functionality, and it's not too difficult to see why. They meet several criteria in terms of room, space for a wide counter, style, functionality, and popularity. They not only look amazing, but they can also turn a kitchen into something exquisite.
Learn more about it in this blog:
1. Install storages
Kitchen storage is a key factor potential buyers look for in their prospective house. So, if you're going to renovate your kitchen, ensure you maximise its storage space.
Install closed cupboards at the top to store things that are not often used and open shelves on the lower area for items you commonly use.
2. Invest in modern and high-quality appliances
Invest in modern and high-quality appliances to boost the value of your home and enhance the functionality of your kitchen. This is also helpful in making your cleaning and cooking experience more convenient. However, ensure their colours will compliment the overall look of your kitchen.
3. Think Long Term
It is tempting to buy the latest trends you see online. But until when will this trend last and how sturdy will these items be?
It is wiser to choose colour palettes and finishes that have that classic touch. This is the reason why WHITE won't date and has been the most popular colour choice among many homeowners. The classic Hamptons style has continued to be popular and ageless. As for your choice of materials, it is best to invest in cabinets and fittings made from sturdy materials.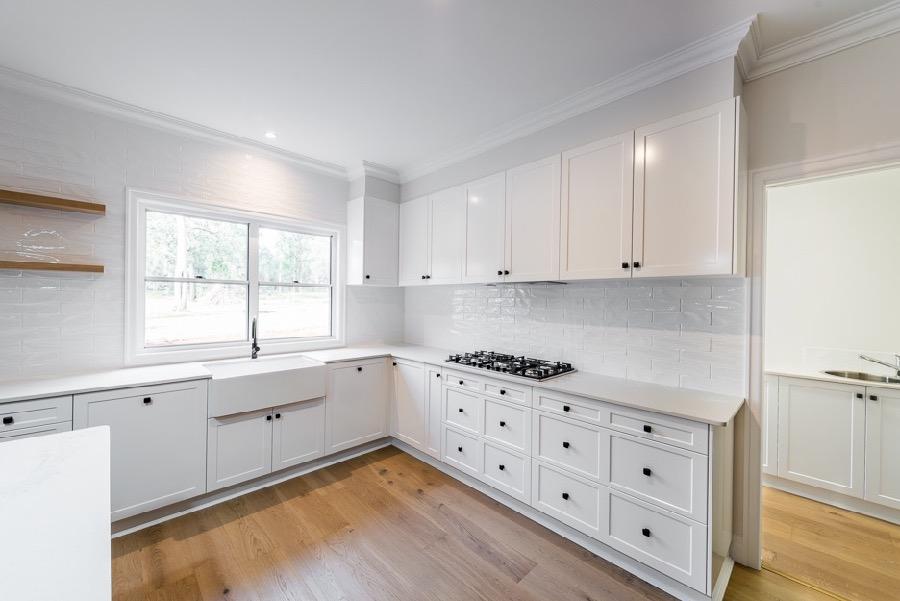 So next time you choose items for any of your renovation projects, opt for longevity and durability in designs, especially if you have plans of selling it in the future. This way, you can enjoy your kitchen better and still see it add value to your home once you sell it.
4. Rethink your lighting choice
Smart lighting systems automatically change the ambience in your kitchen depending on your mood and needs. Add these to your kitchen for it to have that modern appeal.
5. Choose your colours wisely
You can go all out with your colour choice if the kitchen will be for you alone. But if you have plans of selling it, then it's best to stick with neutral colours such as white, beige, and grey. Otherwise, you may find yourself having more difficult selling your house.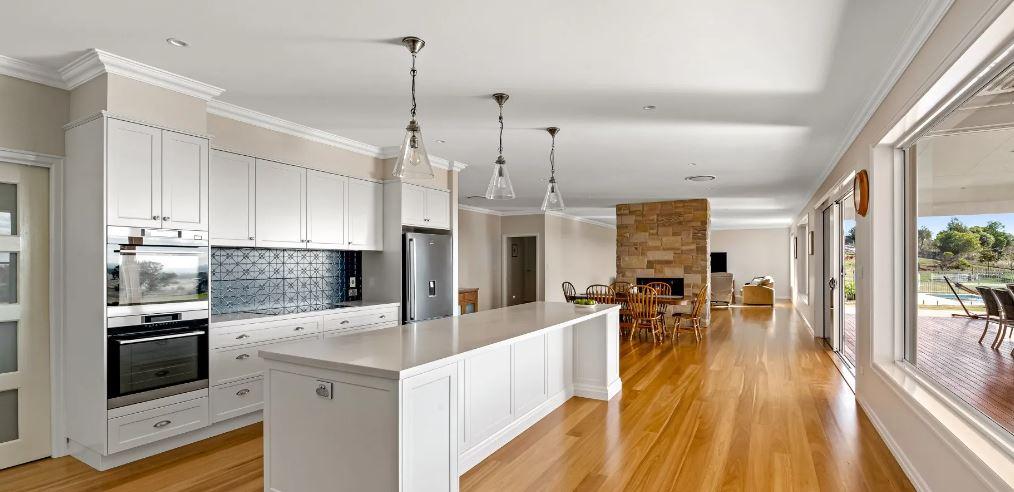 6. Get help from a professional kitchen renovator
Kitchen renovators have the experience, knowledge, and skills. So, if you want to successfully renovate your kitchen and add value to your home, it is best to hire one.
They can make this simpler for you. They can even provide design options for you to choose from. All of these are completed without you having to worry about too many things.
So, are you now ready to splash your kitchen with a new look and add value to your home?