The Hampton Style Kitchen is derived from the charming classy seaside communities near New York; The Hamptons, which has become the getaway place for the rich and famous.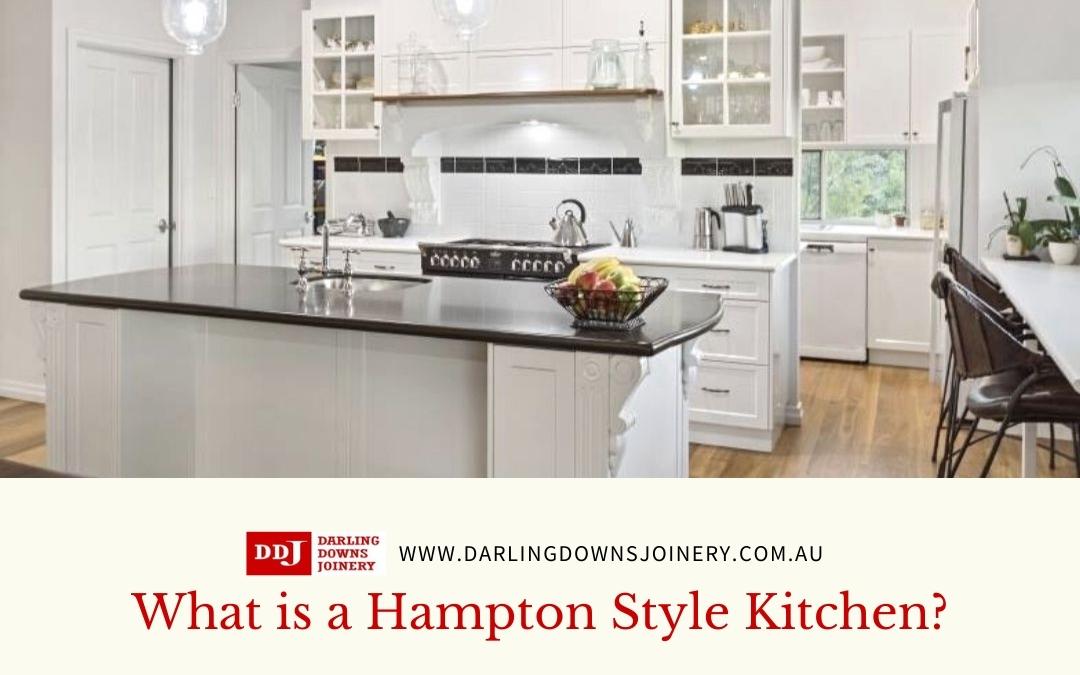 Since most of the people that go the Hamptons were rich and famous, their houses were also designed to be classy and refined, but with a touch of that laid-back vibe.
Understanding the Major Features of Hampton Style Kitchen
Is it possible to have a Hampton Kitchen Style without being rich and famous?
Absolutely! You just need to learn the major features of this sleek kitchen design.
Let's get started.
Decide on the Right Colour Combination
Stick to white and pale neutral colours as the dominant colour of your Hampton Style Kitchen. This is important because this serves as the bases of the neat, classy yet chic character of your kitchen.
To add shade to it, use soft tones of blue, green, and grey. Theses soft tunes will give a light contrast to your kitchen's main colour.
Wood Flooring
To match the white or pale neutral colour of your Hampton Style kitchen, use either a dark or light washed wood flooring. Choose wide planks of timber to create the illusion of a larger space.
Use Pendant Lights
Get that classic and sophisticated with the use of large hanging pendant lights. Choose from:
Vintage industrial pendants
Luxury pendant chandelier
Transitional pendant style
Brass and glass pendant style
Adding these lighting fixtures puts emphasis on your ceiling. This makes it appear grand.
Choose Framed Panel Cabinets
Achieve that solid and clean line design, which resembles the Shaker-style cabinets, by choosing framed panel cabinets for your kitchen.
However, you should avoid the use of shiny ornaments in your cabinets. This will only break the simplicity of the Hampton Style Kitchen. Rather, use silver or brass coloured door handles as cabinet accessory.
Advocate Open Space Design
Hampton style kitchens are advocates of open space living. This means pitched ceilings and exposed beams.
Opt for Pressed Tin Tyle Splashbacks
Add elegance to your kitchen by choosing ceramic splashbacks with a contrasting colour to your sink and cabinets. This gives it a distinctive character in your kitchen, which makes it livelier.

Marble or Granite Island Benchtops and Wooden Stools
Choose a marble or granite island benchtop to add elegance to your Hampton Style Kitchen. The classic and smooth finish of marble, plus its timeless quality radiates a mix of simple yet refined beauty, While the light reflecting from the pendant lights through your marble, adds grandeur to your kitchen.

As an alternative to the more expensive marble benchtop, you may also opt to use engineered stone benchtops to get that natural stylish look. Just ensure it will match the overall colour and design of your kitchen.
Do you need help with your dream Hampton Style Kitchen?
Hampton Style Kitchen puts simplicity at an elegant level. It says NO to flashy and vulgar ornaments. Rather, it focuses on the natural beauty and functionality of your kitchen by utilising space and light as its primary features.
Let us help you achieve this design? Send us a message, today.